Daily Create 5 for Sunday, July 3, 2016
Defining Moment of My Life @ds106dc #tdc1639
When i first met my now fiance, soon to be husband!
Daily Create 6 for Monday, July 4, 2016
Write the unexpected short story that leads to this moment… @ds106dc #tdc1645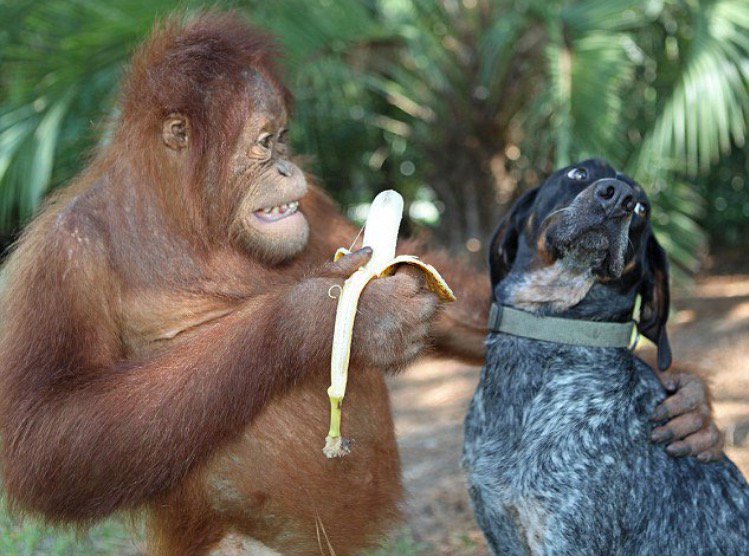 A blue hound was on the trail one day and came across a drowning orangutan. The hound, being the good hearted caring dog that he was, jumped in the cold water and saved the orange furry primate. The primate was exhausted from his near death experience so the hound offered him a banana from a nearby tree. The orangutan took a strong liking to the hound and was eternally grateful to him; thus he began following the hound everywhere he went. One day one of the hound's friends saw him and asked, "What do you have there following you around?" The hound gave his friend a side glance, "Oh i saved him and fed him once and now he follows me everywhere…"
Daily Create 7 Tuesday, July 5, 2016
What has made you happy recently? represent three of them in some kind of media form (photo collage, drawing, video, animated GIF), and tweet it specifically to one person (in addition to everyone else).
My loving fiance, who i call just about every night really helps keep me going. My amusing, youngest sister, talks my ears off pretty much every night after i get home from work. And my dear little man CJ, who can't wait for me to get out of the shower. They all really make me happy and remind me of how grateful i should be to them all in my life.
Daily Create 8 Wednesday, July 6, 2016
Take yourself seriously as possible creating your own PowerPuff imagery at http://www.powerpuffyourself.com/  @ds106dc #tdc1553
I'm in The Powerpuff Girls' super squad! Click through to see my character and make one yourself. #PowerpuffYourself https://share.powerpuffyourself.com/en/98dbee97-48be-489a-ac5c-fe74a4a90677/wallpaper
Daily Create 9 Thursday, July 7, 2016
People make fun of sea monkeys, as a scam, as just "brine shrimp", as some example of a scammy rip off… PROVE THEM WRONG- make a realastic image of sea monkeys in real places. @ds106dc #tdc1624
Greedy Sea Monkeys!
Daily Create 10 Friday, July 8, 2016
"Alas, poor Yorick, for I knew him well…" Creatively interpret this famous line with something involving a skull. @ds106dc #tdc1562
Daily Create 11 Saturday, July 9, 2016
Get inspired by those words and show us what goes on in Hotel 106. @ds106dc #tdc1585
Ghosts anyone?
Daily Create 12 Sunday, July 10, 2016
Classy ride you wish you could afford? Is it beautiful? Is it slick, colorful, souped up, or super practical?
Use your graphics chops to place yourself inside your dream machine @ds106dc #tdc1601